Industrial Denge Tankları
Crucial Part of Your Pipeline Operation Integrity; Safe, Reliable and Sustainable
ERGIL Surge Protection & Water Hammer System is a powerful and user-friendly control system that protects your pipeline against water hammer & pressure transients for potable water, sea water and wastewater applications.
Water industry is being challenged with water scarcity, increasing construction, break-down, and maintanance costs, therefore continued operation has become more important than ever.
ERGIL Surge Protection & Water Hammer System protects not only humans' life, but also your pipeline, pump stations, hydrants, valves, and other related equipment.
ERGIL designs and manufactures both bladder type and compressor type surge vessel systems.
Certified Pressure Vessel Manufacturer
ERGIL has been designing and fabricating engineered to order high pressure vessels since 1982. Surge vessel is the most important part of the water hammer system.
Designing and manufacturing high surge vessels requires certain specialization that has to be accredited by industrial authorities.
With more than 40 years of engineering experience and the trust of numerous successfully completed projects, we are always at your side.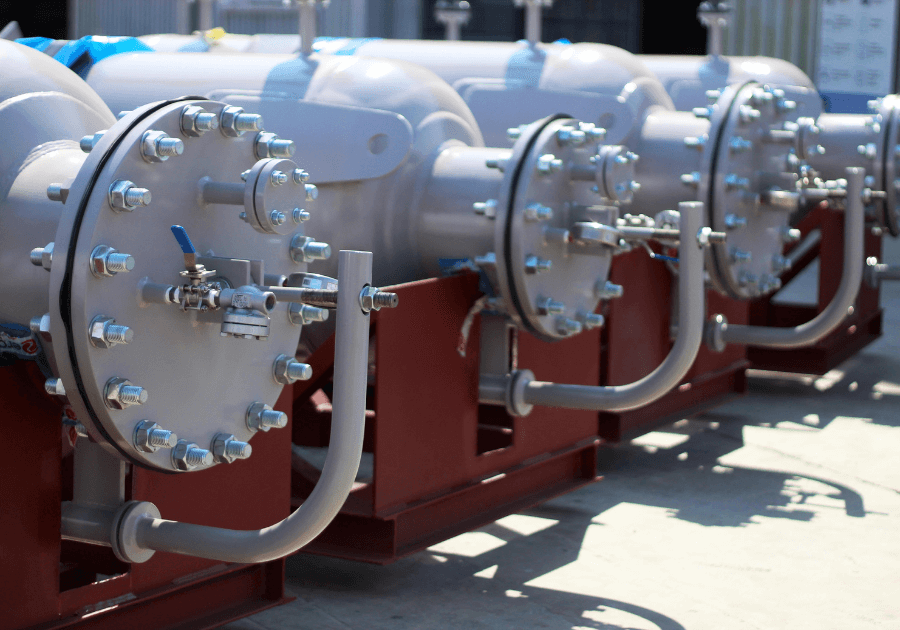 Custom-made Modular Skid Systems
Surge Vessel Body (as per ASME, EN or GOST)
Bladder (material is carefully chosen as per the requirements)
Internals; such as vortex breakers, supports, grills
Compressors & Pumps
Level Indicator
Relief Valves
Gauges
Instrumentation
Drain Valves
Control Panel
Skid Mobile or Fixed Frame & Components
Piping
Ladder & Platform
Legs
Lightning & Earthing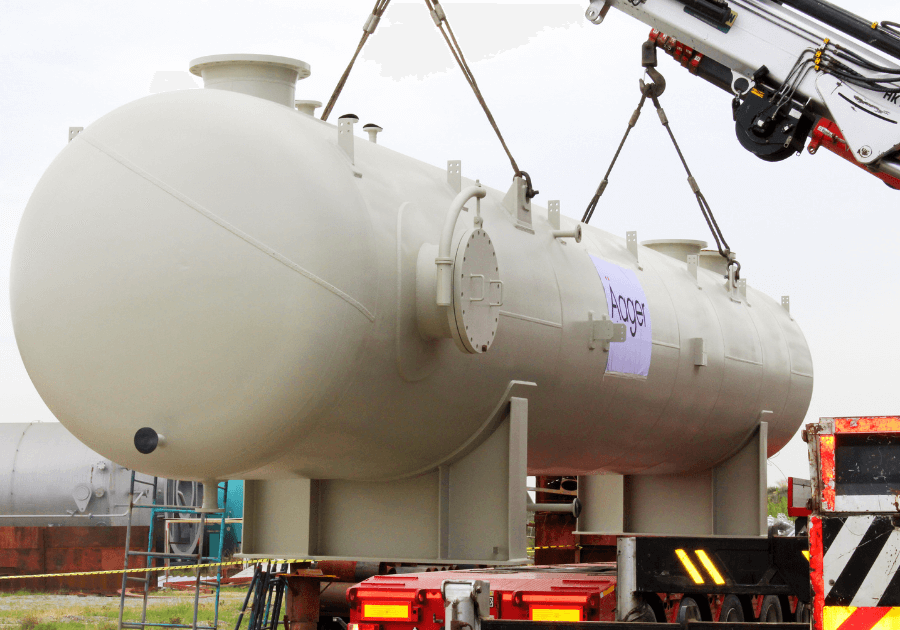 Best Internal Bladders
Bladders are the most critical part of any air-in & water-in surge vessels. ERGIL's years of experience, search and development projects help to understand how and what kind of bladder vessel to use. Choosing the right bladder plays an important role for the integrity of the system. Bladders are fragile items in nature and have to be designed with extra protection. Since, it is in direct contact with the water, it effects human life; therefore we offer certified bladders for potable water (drinking water) applications.
ERGIL manufactures;
Butyl Rubber (BR),
Polyurethane (PU),
Polyvinyl Chloride (PVC) type bladders.
Upon request, we also provide WRAS (UK Water Regulations Advisory Scheme) & Non-Toxic Certificate.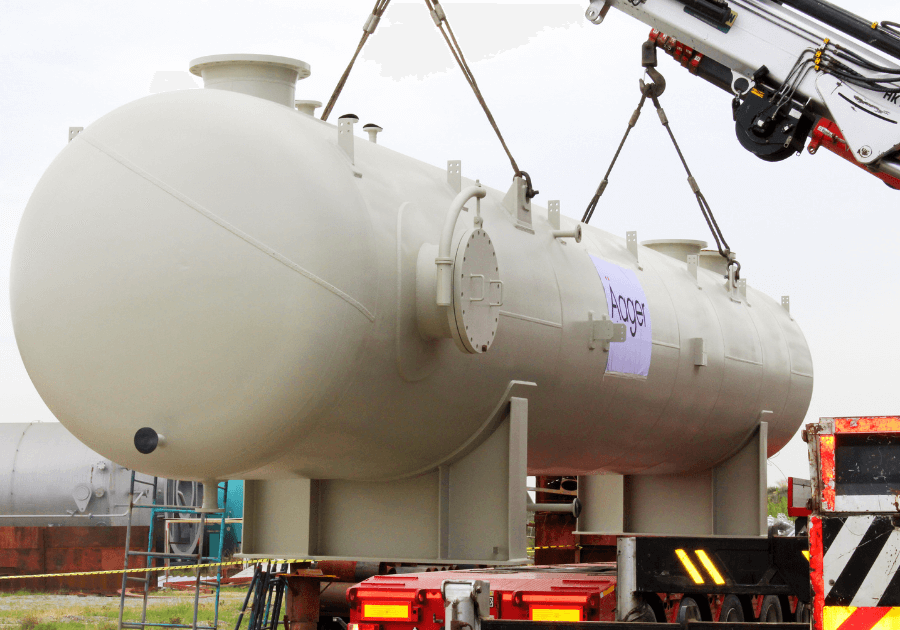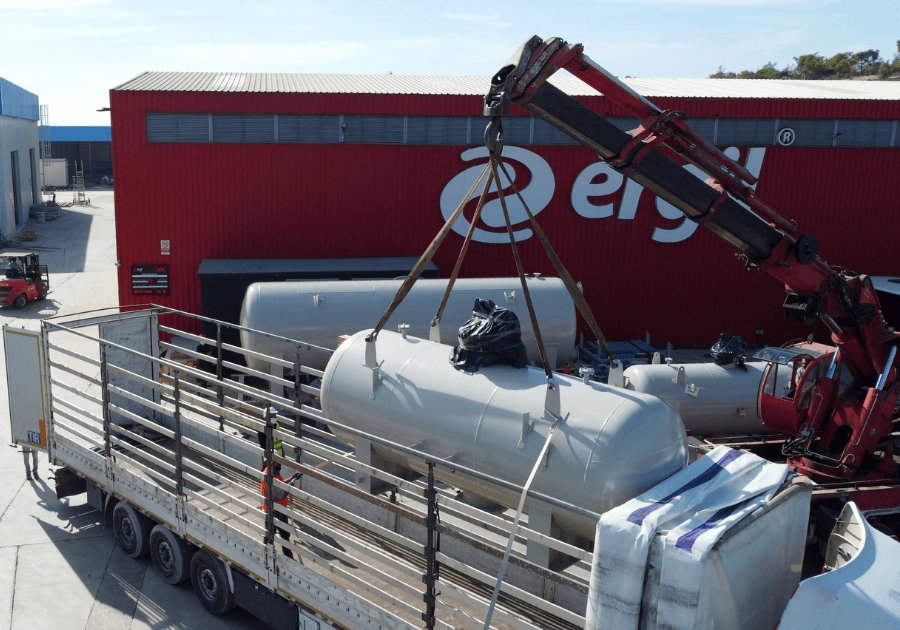 Compact Design
ERGIL's compact skid bladder & compressor type vessels provide all you need on a single skid. ERGIL designs mobile or permanent frames, so moving from one place to another and using it for multiple pipelines is possible.
They are easy to transport from one location to another. Modules can be designed as per the shipping method (sea, road and even air) and the system can be customizable as per working environment to protect against rush weather effects or robbery.
Traditional surge vessel system contraction is costly, takes time, and safety concerns are high, however ERGIL's mobile modular surge plug and play systems can reduce your project cost and time drastically in addition to eliminating site accidents. Contractors do not need to deal with site installation of such complicated.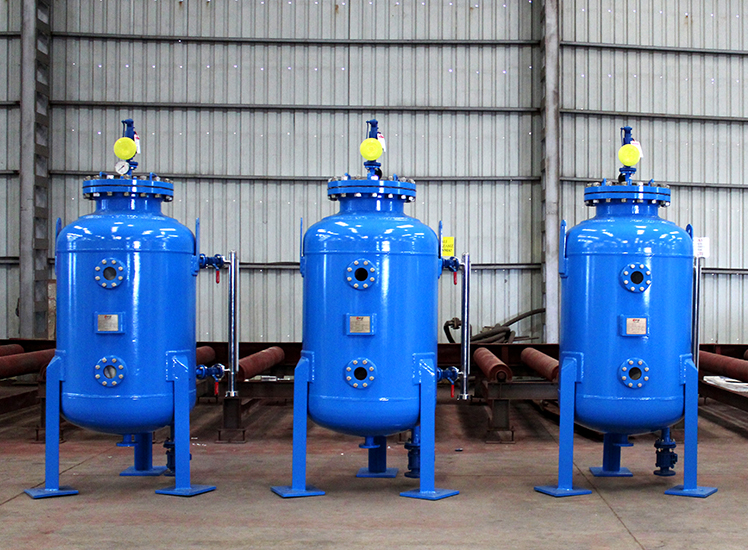 Features
Renowned company understanding of surge system design
Ensures compliance with Product Equipment Directive & ASME regulations
Reduces water leakage
Pipeline fatigue and bursts analyze
Minimizes risk of contamination in potable water pipes caused by negative pressures
Accommodates variable pumping regimes without dumping compressed air
Improves your company's environmental social responsibility and public image
Vertical or horizontal types are available
The bladder is designed so it can expand to the full size of the vessel. This allows for greater drawdown volumes and less stress on the bladder.
The air is trapped in the space between the outside of the bladder and the wall of the vessel. Therefore the liquid is not in contact with the steel walls of the vessel.
Depending on the level of cubage in the tank it is possible to design by using minimum 3, maximum 4 legs as optional
Design code: ASME and others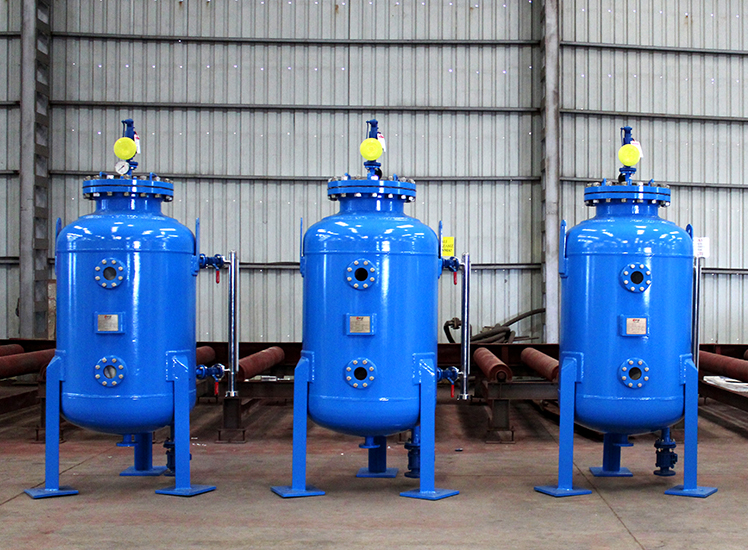 Discover Our Global Success Stories: Join the Journey of Inspiration!
News, Events & Case Studies
Dive into a World of Knowledge and Insight: Explore Our News, Events, Articles, and Case Studies!
Our people are our biggest asset but the only way to unlock their potential is to invest in the right business systems that encourage innovation.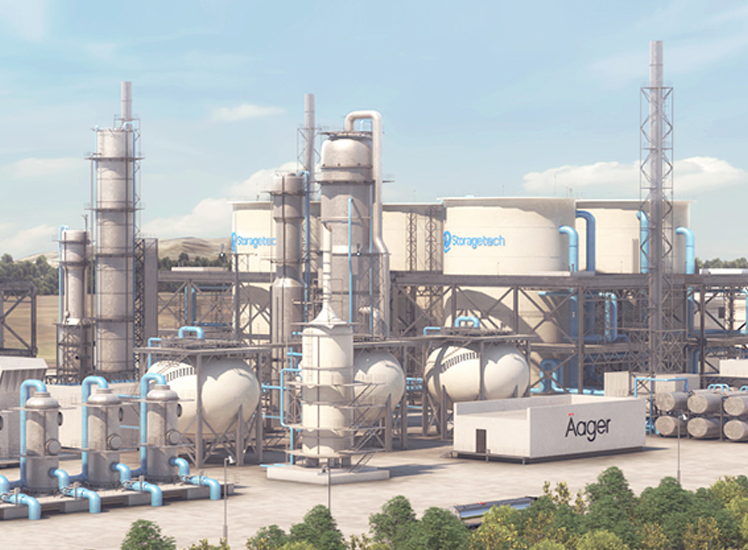 40+ Years in Business
More than 40 years of experience
Easily Reachable
Worldwide Offices and Representatives
Superior After Sales Support
Long-term business partnerships
Certifications
ATEX, ASME, ISO, CE
High-end Production Facility
35,000 square meter manufacturing facility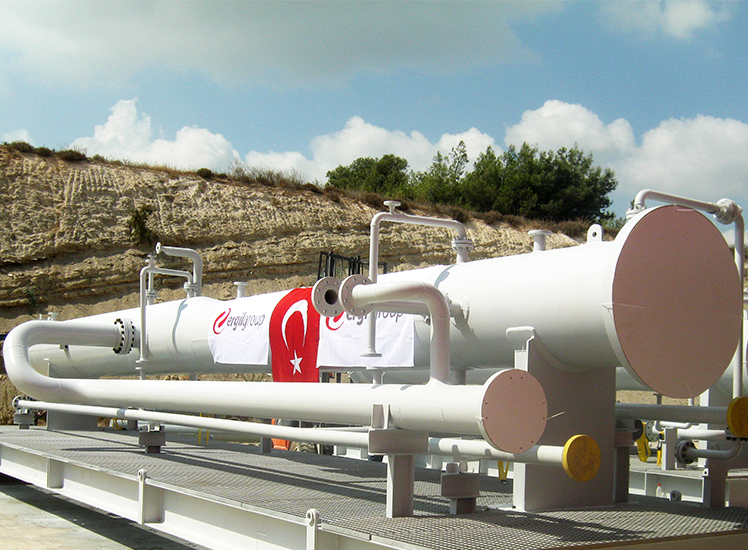 Being leader in manufacturing better, safer, and economical products
Contribute positively to our communities and environments well as to ensure highest level of customer satisfaction through the highest standards of excellence in our products and services, and comprehensive environmental regulations. Working everyday for the creation of better products that protects environment, people and assets.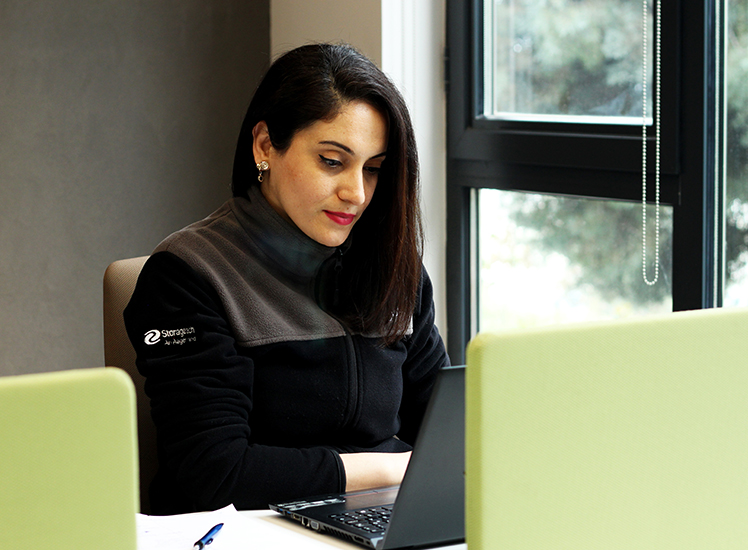 Our history begins in 1938 and goes on together with all our parties.
1983 - Founded
1987 - Added 100. product to its portfolio
1991 - Certified products and services
2005 - Opened its first international office
2010 - Became market leader in 11 countries
2010 - Invested heavily in new manufacturing facility
2015 - Build one of the biggest R&D in its-field
2018 - Became part of Äager