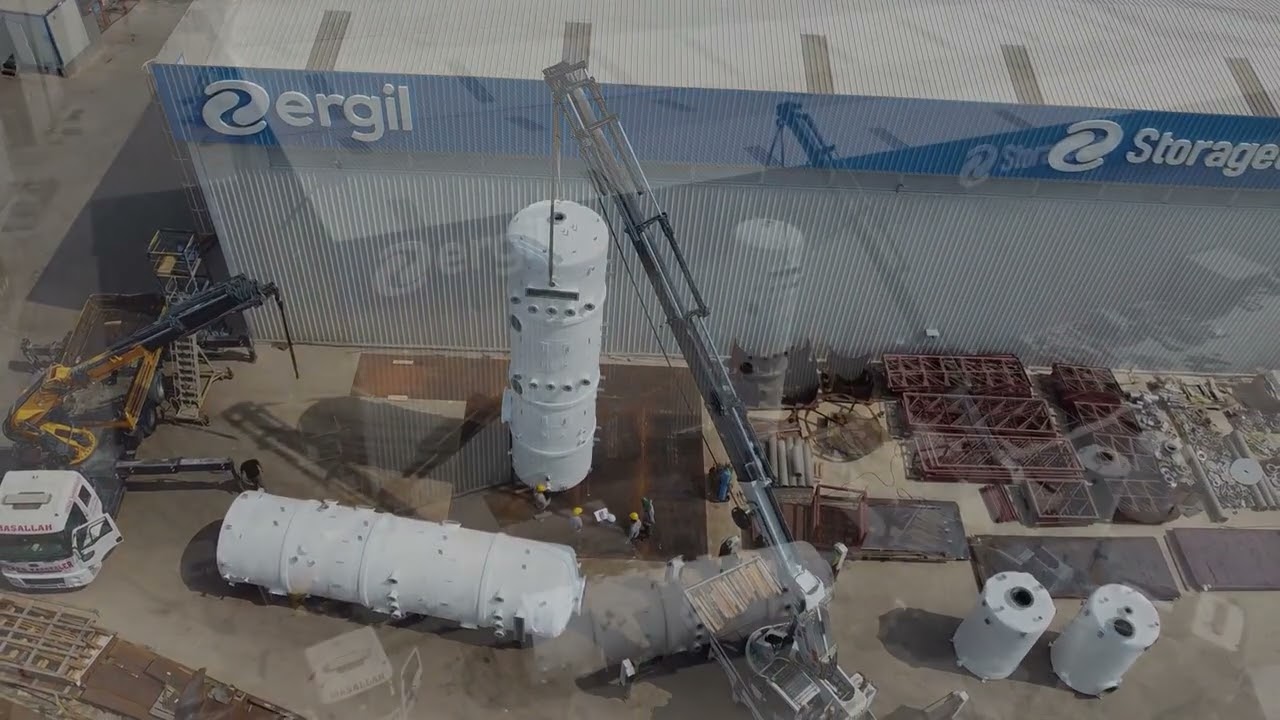 Advanced Ammonia Scrubber: Redefining Ammonia Reduction Technology – Eti Bakır A.Ş.
We honor to share the successful testing of latest ammonia scrubber, conducted before its delivery to Eti Bakır A.Ş. Ammonia Facilities. This cutting-edge #scrubber is meticulously designed to substantially reduce #ammonia levels, from 5270 PPM down to an impressive 270 PPM, all while maintaining a steady flow rate of 3385kg/h within the facility.
💯 The #scrubber towers, constructed from durable #FRP material, boast a generous diameter of 2500 mm and stand tall at 10000 mm. Supporting these towers are two robust #sulfuricacid concentration H2SO4 and #neutralization tanks, each with a substantial 5m3 capacity, also composed of #FRP material.
🙌 At Äager GmbH, we provide comprehensive turnkey solutions and system integration. Our services encompass the full spectrum of #engineering, from civil foundation and #wetscrubber system design, to #piping, #fdanalysis, #automation, #field assembly processes calculation, manufacturing, and installation.
We're here to deliver excellence, every step of the way. Contact us today! 👋
Contact us today to learn more?