Cutting-Edge Design
Designed for acoustic superiority.
Customizable Options
Specifically designed to meet your unique requirements.
Eco-friendly Solutions
Sustainable solutions to minimize noise pollution.
Industrial Silencers
Achieve optimal noise reduction performance with our Absorptive, Reactive & Hybrid Silencers.
Industrial silencers and mufflers are utilized to manage and mitigate the adverse noise effects caused by various industrial processes. These processes include engines, compressors, generators, and blowers. Industries such as power, oil and gas, petrochemical, refinery, and pulp & paper often face the negative impact of noise-related issues. To prevent health, safety, and environmental problems, ERGIL designs, manufactures, and installs a variety of silencers and mufflers.
Industrial Silencers for Noise Reduction and Compliance
Industrial silencers, also known as noise suppressors or mufflers, are essential components used in various industries to decrease noise produced by machinery and equipment. They effectively control and reduce noise from high-pressure gas or air flows using acoustic baffles, absorption materials, or expansion chambers.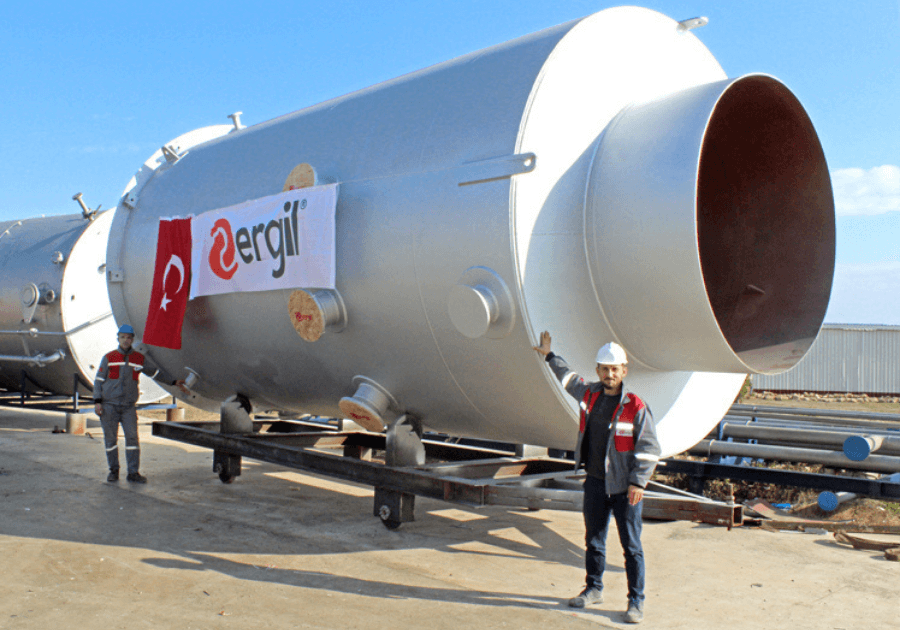 Designed & Manufactured for Maximum Performance
Industrial silencers are complex equipment in nature, because there is very limited scientific study about them.
Designing and choosing the right equipment is very critical and this is mainly possible with past experience and research & development capabilities.
Thanks to our 40 years old silencer experience, dedicated professionals, R&D team, and in-house design & calculation softwares, we are committed to providing best performing industrial silencers, vent silencers, exhaust silencers and mufflers.
We also support our customers during operation and maintenance in order to make sure equipment runs smoothly and requires minimum maintenance.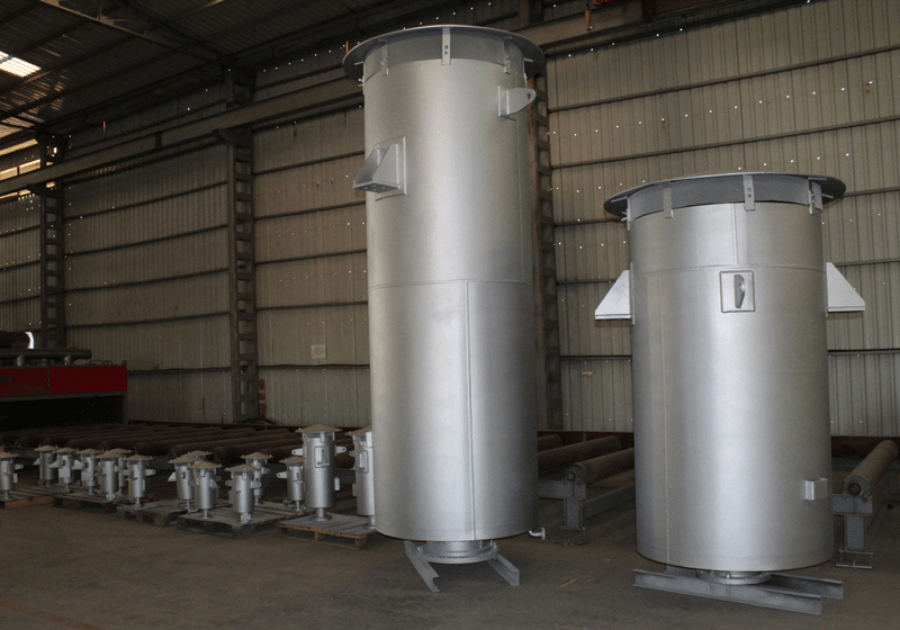 Manufacturing Capabilities
ERGIL has been designing and fabricating engineered to order high pressure vessels since 1982.
Designing and manufacturing high surge vessels requires certain specialization that has to be accredited by industrial authorities.
With more than 40 years of engineering experience and the trust of numerous successfully completed projects, we are always at your side.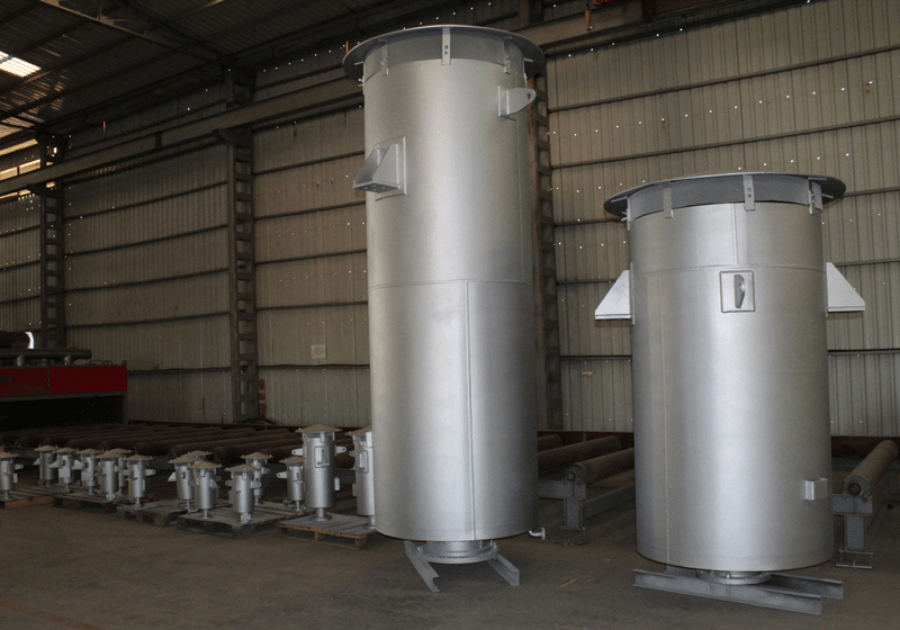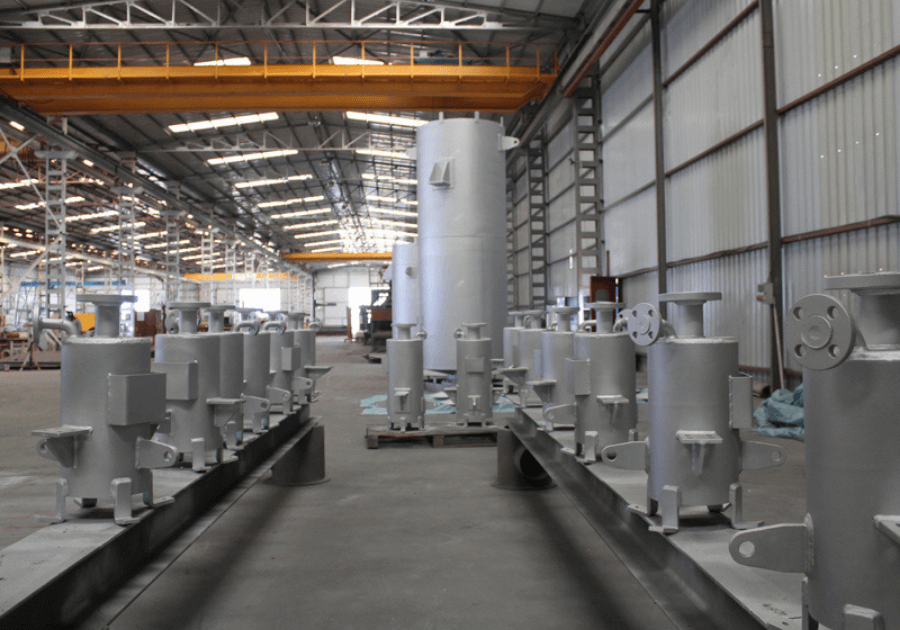 Eco-friendly Solutions
In order to avoid health, safety and environmental issues, ERGIL designs, fabricate and install various kind of silencers and mufflers; such as
Industrial Silencers (Brine Flash Tank Silencers)
Blow Off Silencers (Vent Silencers)
Industrial Mufflers
Exhaust Silencers
Pipeline Compressor Station Silencers with ERGIL StorageTech Flame Arrester
Request A Quote
Do you need a quick quotation? Fill out the below form and expect our reply soon
Discover Our Global Success Stories: Join the Journey of Inspiration!
News, Events & Case Studies
Dive into a World of Knowledge and Insight: Explore Our News, Events, Articles, and Case Studies!
Our people are our biggest asset but the only way to unlock their potential is to invest in the right business systems that encourage innovation.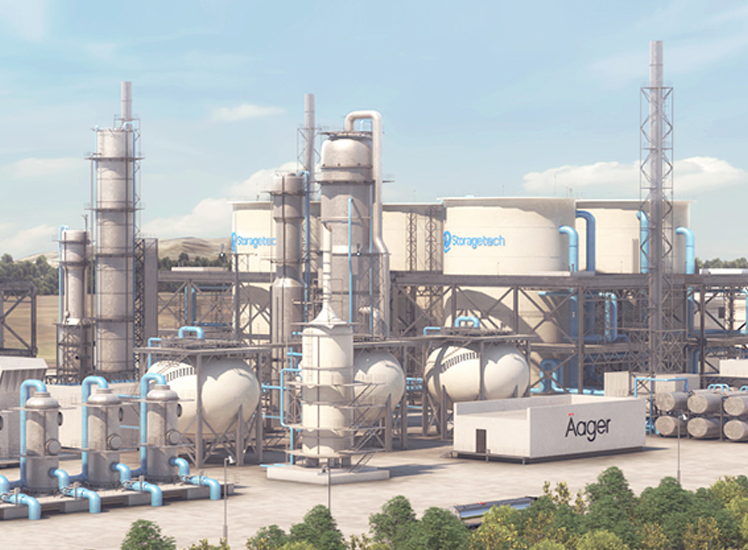 40+ Years in Business
More than 40 years of experience
Easily Reachable
Worldwide Offices and Representatives
Superior After Sales Support
Long-term business partnerships
Certifications
ATEX, ASME, ISO, CE
High-end Production Facility
35,000 square meter manufacturing facility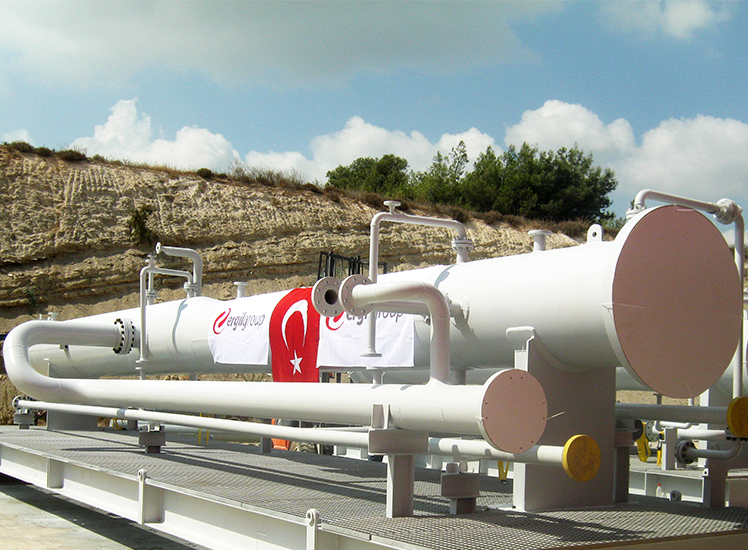 Being leader in manufacturing better, safer, and economical products
Contribute positively to our communities and environments well as to ensure highest level of customer satisfaction through the highest standards of excellence in our products and services, and comprehensive environmental regulations. Working everyday for the creation of better products that protects environment, people and assets.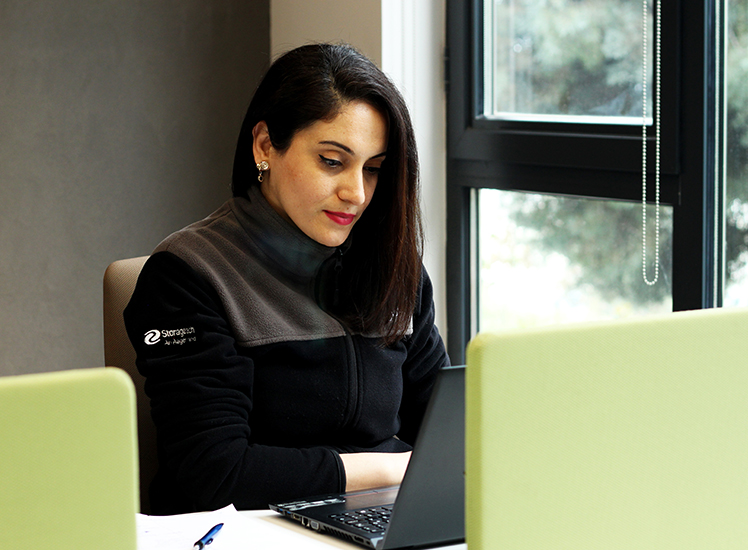 Our history begins in 1938 and goes on together with all our parties.
1983 - Founded
1987 - Added 100. product to its portfolio
1991 - Certified products and services
2005 - Opened its first international office
2010 - Became market leader in 11 countries
2010 - Invested heavily in new manufacturing facility
2015 - Build one of the biggest R&D in its-field
2018 - Became part of Äager