Industrial Storage Tanks
New Generation Storage Tank Terminals; Safe, Environmental and Sustainable
Increasing health, safety and environmental concerns lead to new regulations that in return increase the cost of designing, building, and operating storage facilities.
We at ERGIL are committed to provide most economical, environmentally friendly, and safe storage solutions.
Thanks to our 40 years of experience, we have witnessed almost all the challenges and found collective solutions for the pressurized and atmospheric storage tank industry.
From the conceptual design to commissioning, ERGIL provides unique solutions for storage tank terminals.
Keeping customers' requirements in mind, we follow latest industry standards, regulations and cost effective solutions.
Safeguarding Resources and Streamlining Operations
Storage tanks play a crucial role in inventory management, supply chain operations, and ensuring a steady and controlled flow of materials in various industries.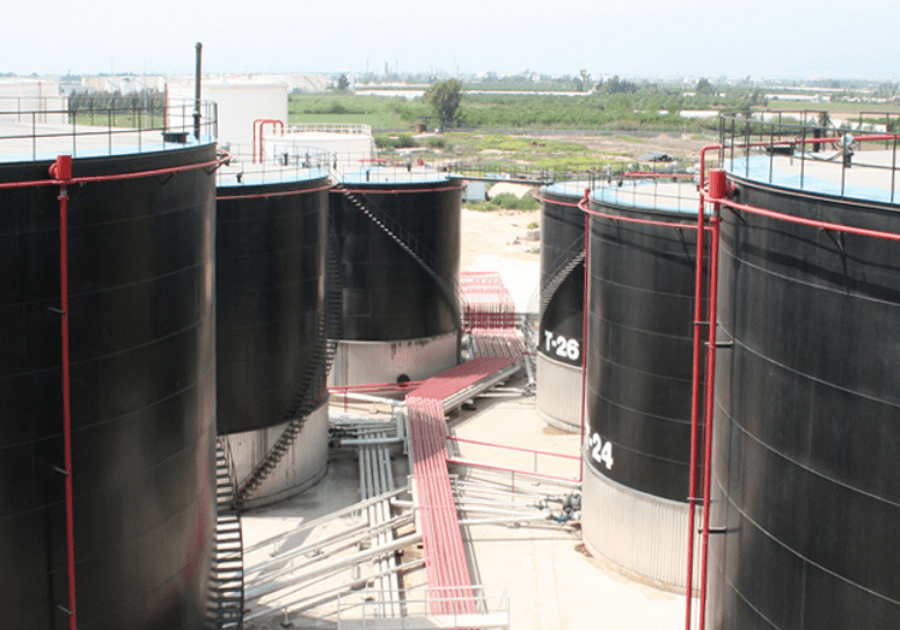 In-house Engineering & Design Capabilities
ERGIL's main design office is in Mersin, Turkey, where a team of experienced professional engineers design and supervise the construction of its client's projects.
A smaller engineering office is in Dubai, and Munich provides support to ERGIL's teams and clients throughout the world.
The design team works with many Standards, including those of the API, ASME, EN, DIN, ISO and GOST as specified by their client's purchase order.
They are supported by the use of verified current computer-aided engineering (CAE), and computer-aided design (CAD) software programs. Typically:—
ETank – A tank design software program that covers API-650, API-620, API-653, UL-142, API-2000, and ASME/ANSI B96.1.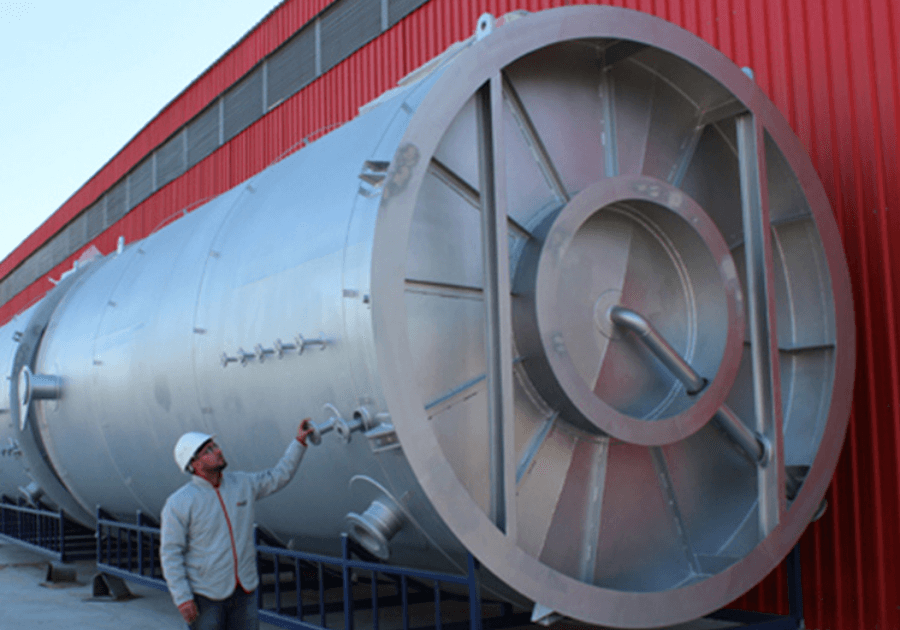 Engineering & Design
PV Elite – This provides the engineer with the means to undertake the design, analysis and evaluation of pressure vessels and heat exchangers accurately and quickly. Tall towers and horizontal vessels can be analysed in accordance with the latest standards such as ASME, PD 5500, UBC, EN-13445, API-579 and the Welding Research Council.
COMPRESS – This is used in the design of pressure vessels to comply with ASME Section VIII, Division 1 or Division 2 rules, and heat exchangers to TEMA, UHX rules.
3D plant design management program that can be used to check the design, and control the ongoing project. It can produce piping isometrics, material take-off reports, weld-count reports, highlight clashes such as 'piping hitting cable trays' or 'brace members protruding into walkways', exploded sub-assembly drawings to aid fabrication/construction, and permits the downloading of drawings to AutoCAD.
Pipe Flow - Calculates fluid flow in open or closed loop pipe networks with multiple supply & discharge tanks, multiple pumps in series or in parallel, and multiple pipe sizes & fittings.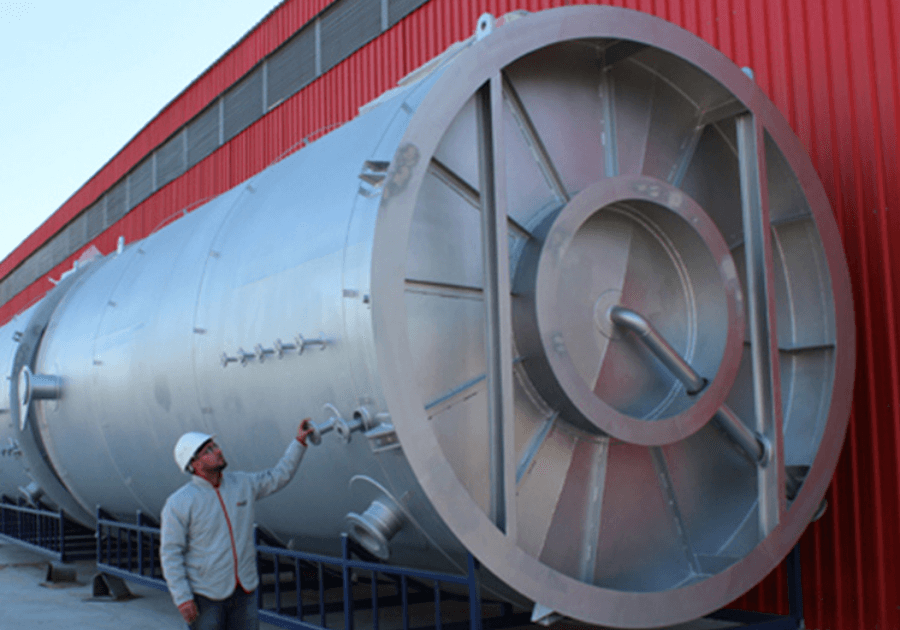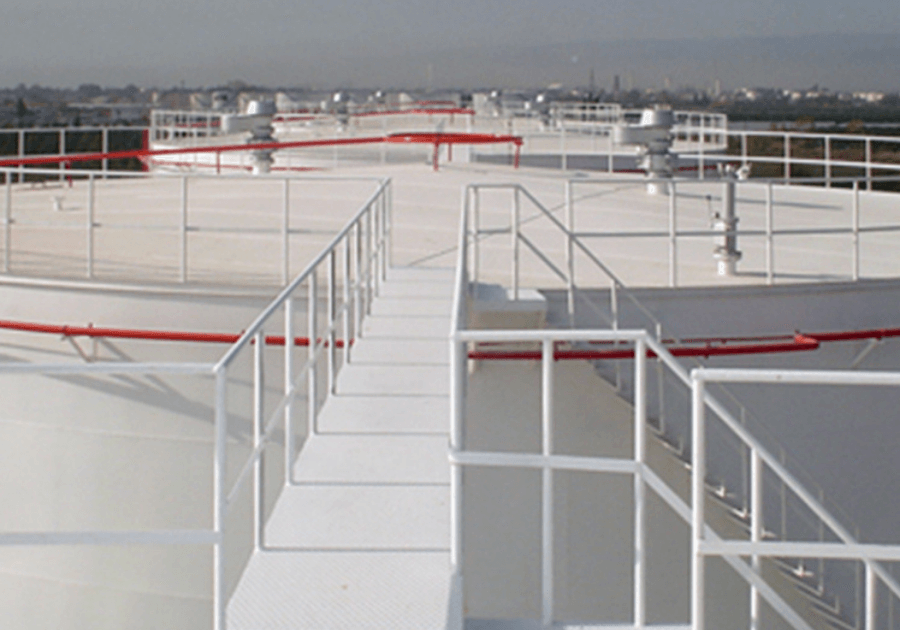 Technology & New Trends
Zero Emission is Possible: Along with Storagetech™, ERGIL can help your terminal turn-into a completely zero-emission facility to adopt future regulations. Having a lower carbon footprint will be very important for operaters and help them gain competitive advantage. We can calculate your current vapor loss and upgrade your existing system with a new one.
Digital Storage Tank Terminal Operation: Technology can help reduce operation cost, site accidents, and environmental effects. We can help you integrate your existing system with a more modern version that not only provides full control of the system but also analyzes data to provide you better understanding of your system by using artificial intellegent and avoiding any possible cyber attacks.
Minimizing Fire Fighting with Artificial Intelligence: We are benefeting from virtual reality, artificial intelligence and data analytics tools to know how, where and type of the fire may occur before it happens, then design and install smart fire detection systems and fighting systems to reduce the risk of fire before it happens.
Request A Quote
Do you need a quick quotation? Fill out the below form and expect our reply soon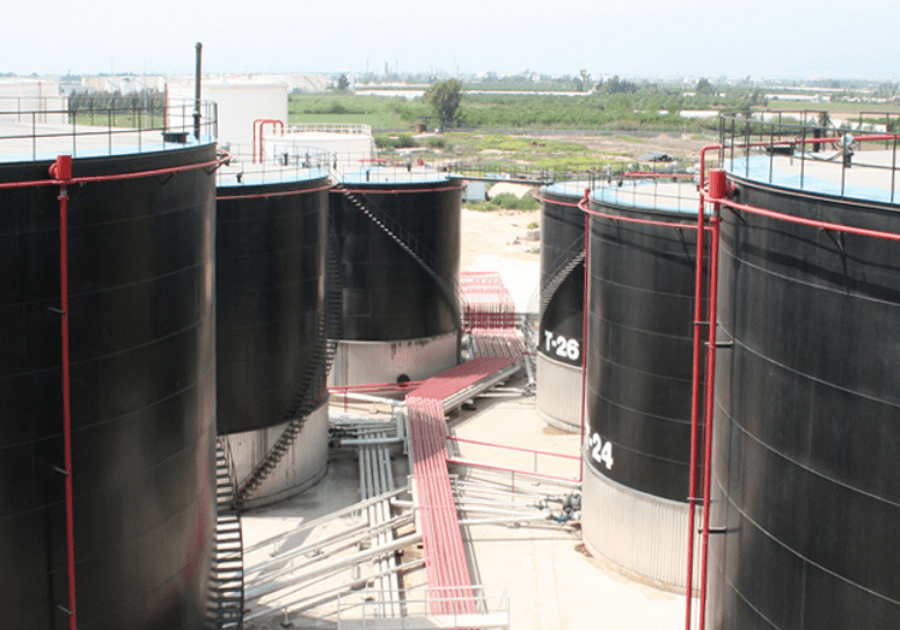 Our Storage Tanks
Fixed-roof Tanks
Self-supporting/supported cone roofs
Self-supporting aluminum and carbon steel dome roofs
Stiffened umbrella roofs
Floating-roof Tanks
Internal and external aluminum and steel
Welded steel pan, pontoon, or double deck designs
Internal full contact aluminum Megafloat floating roofs for corrosive products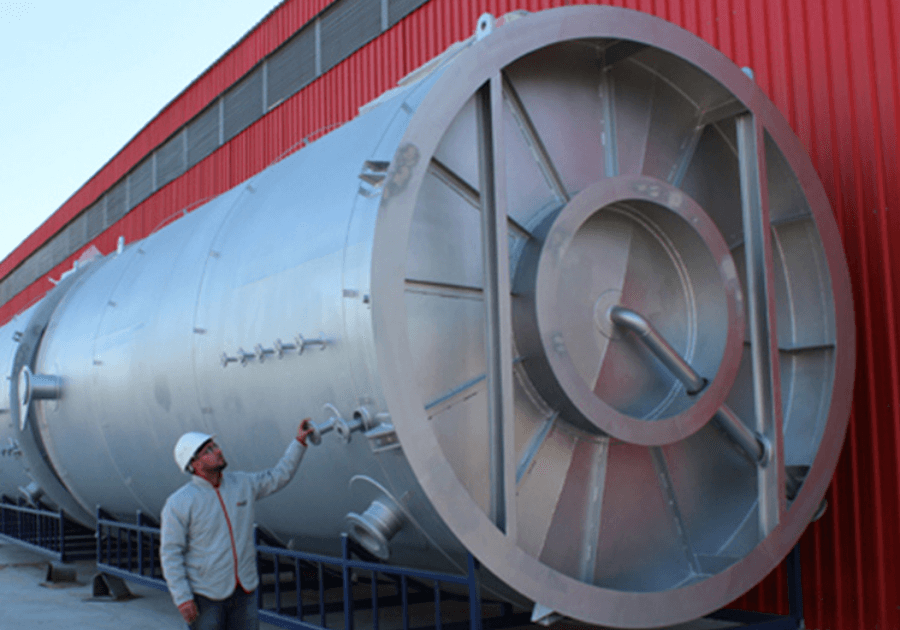 Engineering & Design
Special Atmospheric Tanks
Open top tanks
Elevated cone bottom tanks
Bins & Silos
Biodiesel & Naphtha Storage Facilities
UL certified single and double layer tanks
Cryogenic industrial tanks
Surge Tanks (Water Hammer Tanks)
Underground Bulk Storage Tanks
Concrete covered steel tanks
Strategic storage tanks for military use
UL certified storage tanks for military use
Emergency drain-down storage tanks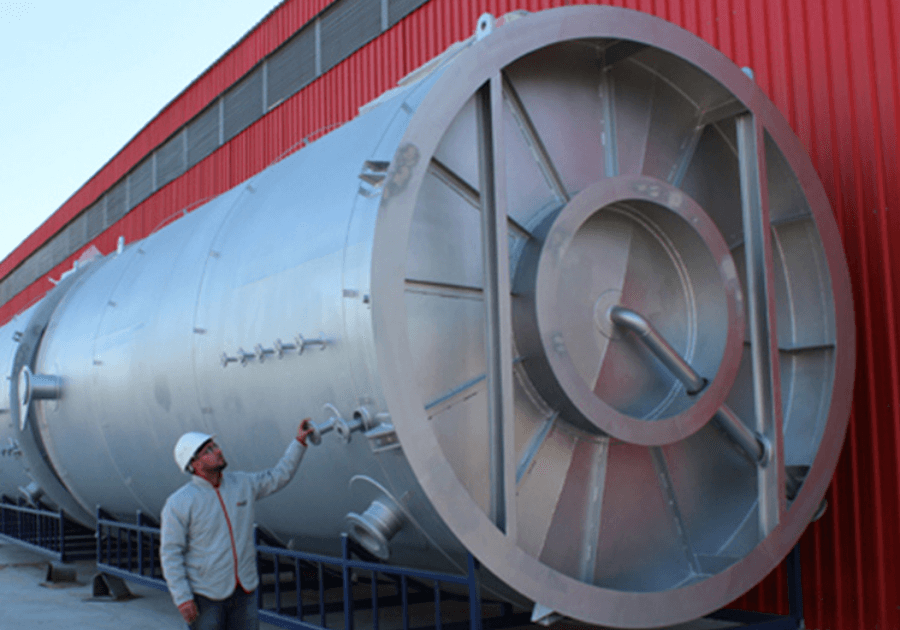 Discover Our Global Success Stories: Join the Journey of Inspiration!
News, Events & Case Studies
Dive into a World of Knowledge and Insight: Explore Our News, Events, Articles, and Case Studies!
Our people are our biggest asset but the only way to unlock their potential is to invest in the right business systems that encourage innovation.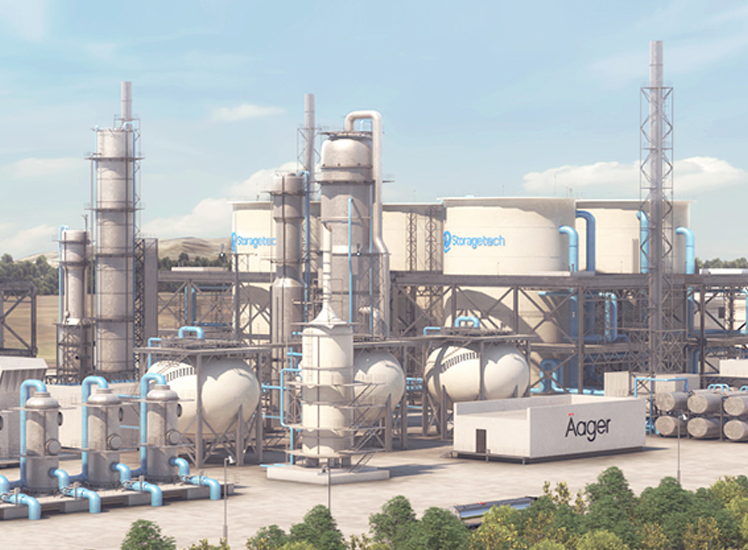 40+ Years in Business
More than 40 years of experience
Easily Reachable
Worldwide Offices and Representatives
Superior After Sales Support
Long-term business partnerships
Certifications
ATEX, ASME, ISO, CE
High-end Production Facility
35,000 square meter manufacturing facility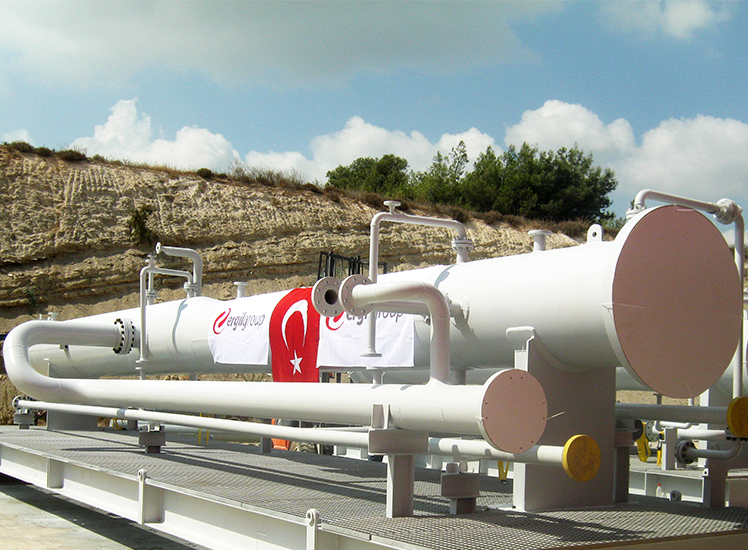 Being leader in manufacturing better, safer, and economical products
Contribute positively to our communities and environments well as to ensure highest level of customer satisfaction through the highest standards of excellence in our products and services, and comprehensive environmental regulations. Working everyday for the creation of better products that protects environment, people and assets.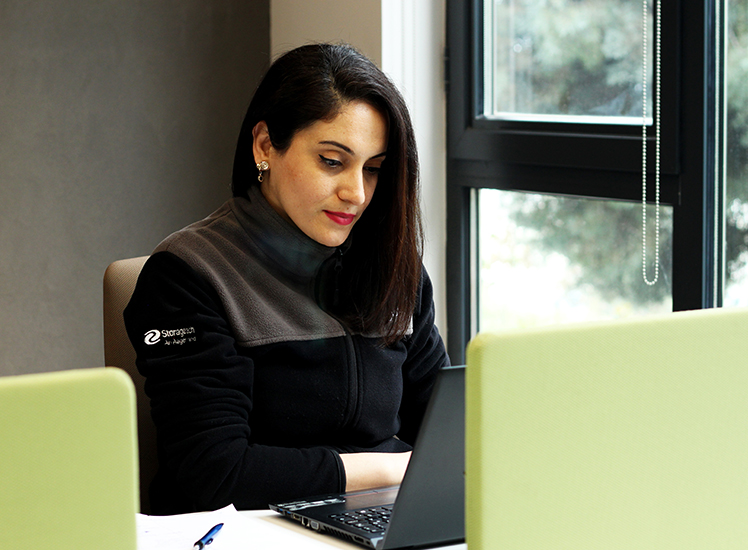 Our history begins in 1938 and goes on together with all our parties.
1983 - Founded
1987 - Added 100. product to its portfolio
1991 - Certified products and services
2005 - Opened its first international office
2010 - Became market leader in 11 countries
2010 - Invested heavily in new manufacturing facility
2015 - Build one of the biggest R&D in its-field
2018 - Became part of Äager