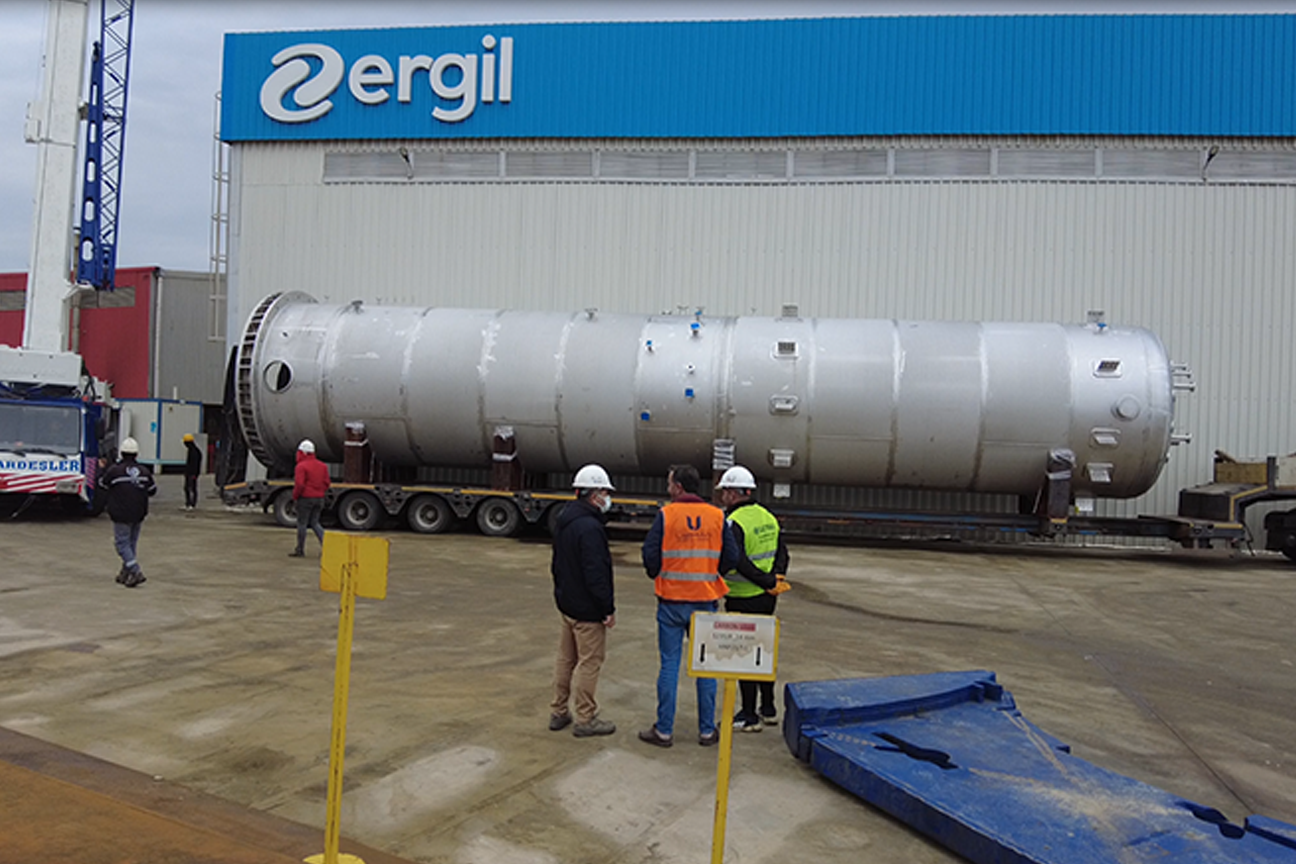 ERGIL Successfully Completes Distilled Nitrile & Crude Nitrile Vessel Project
ERGIL is proud to announce the successful completion of our Distilled Nitrile & Crude Nitrile Vessel project for a customer. This vessel has a diameter of Ø3200 mm, a height of 17 meters, and an erected weight of 45 tons. Designed to operate at a pressure of 4 bar and full vacuum, and at a temperature of 320 degrees Celsius, this vessel is suitable for the handling of corrosive chemicals.
The vessel, features an internal coil system, a robust fluid classification and designed to comply with the design code of EN 13445 and CE Marking. This vessel was part of another comprehensive projects that ERGIL has undertaken and demonstrates our ability to provide complete solutions to our clients.
As a leading provider of custom-made process equipment , ERGIL is dedicated to providing high-quality complete solution provider to our clients. Our in-house engineering team is experienced in designing, manufacturing, and installing equipment to meet our client's specific requirements. We would like to thank our customer for giving us the opportunity to work on this project and we look forward to working with them on future projects.