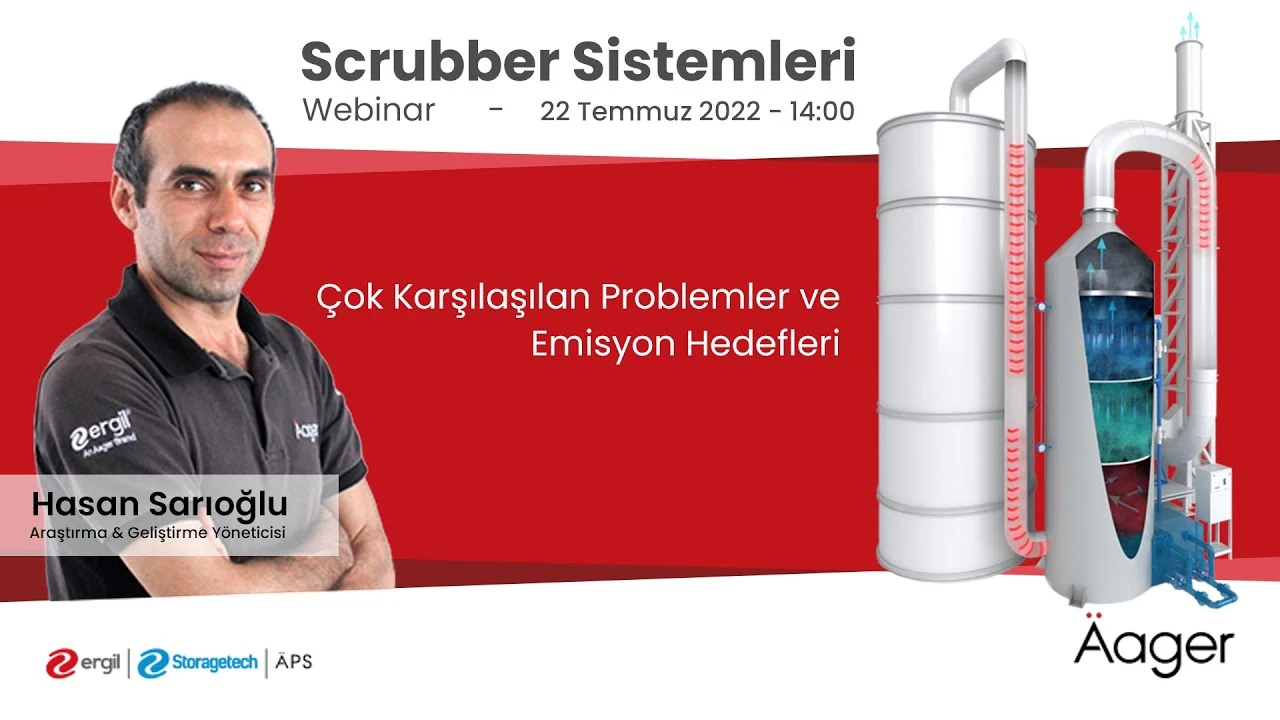 Gaz Yıkama / Scrubber Sistemleri , Genel Problemler ve Çözümleri
Bir Äager markası olan Ergil'in endüstriyel baca gazı yıkama / Scrubber sistemleri hakkında detaylı sunumla eşliğinde düzenlediğimiz bu webinar'da atmosfere salınan gazların doğaya ve çevreye verdiği zararlara dikkat çekerek günümüz teknolojileri ile nasıl çözümler getirilebileceğini konuştuk. Özellikle son yıllarda yurtdışında regülasyonlarla desteklenen Scrubber sistemlerini, katılımcılar tarafından sorulan aşağıdaki sorularla, detaylıca inceledik.
Watch Webinar Recording
Missed our exciting webinar? Don't worry, you haven't missed out entirely! We're thrilled to share that the recording is now available for your viewing pleasure. Watch, learn, and stay tuned for more exciting content coming your way!
RSVP
Fill the form to get notified about our upcoming webinars!