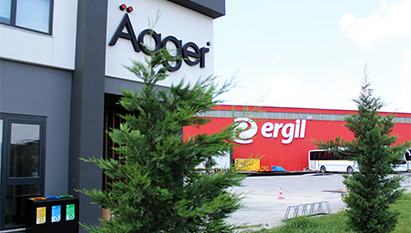 ERGIL Designs, Manufactures and Fabricates Storage Tanks for Iraq's Largest Oil Field – Zubair Oil Field
ERGIL, a global expert in engineering, construction and manufacturing for storage tanks and equipment conducted a comprehensive engineering, design, material supply and fabrication project. It has been awarded by ROSCO (Rafidain Oil Services Co.-Jurmat Group Of Companies) which is the EPC contractor for the NEW FLOW TANKS EPC PROJECT the engineering, design, material supply and fabrication of 33m dia & 14.63m height, 36.20m dia, 12.20m height, 41m dia, 8.8m height dome roof flow tanks and 3 ASME U stamped flow tank degasser units to Zubair Degassing Station, Hamar Degassing Station and Rafidiya Degassing Station.
Touted as the largest oil field in Iraq – Zubair is undergoing major development as a result of which, the oil produce is expected to reach unprecedented levels. The project whose license has been given to Eni-led consortium includes refurbishment of the existing plants, as part of which ERGIL was to design, manufacture and fabricate dome roof flow tanks and flow tank degasser units.