Separator & Filter Vessels
Deaerator Vessels & Feed Water Storage Tanks
No more operating costs with the latest technology deaerators, also called deaerator tank, Boiler Feedwater Deaerator or deaerator vessels.
With more than 40 years of experience in engineering and manufacturing of Deaerators, An Äager Brand ERGIL is a worldwide active designer, manufacturer, and fabricator company primarily in the oil & gas, chemical and power industry is always ready to take the necessary action to be your reliable partner for your Process Equipment requirements.
The successful removal of oxygen and other dissolved gases from the feedwater to steam generating boilers is possible with this Deaerator from the one-of-its-kind manufacturing facility of An Äager Brand ERGIL. Dissolved oxygen in boiler feedwaters are known to cause corrosion damage by attaching to the walls of metal piping and other metallic equipment, the Deaerator reduces oxygen down to levels of 7 ppb by weight or less.
Do you have Questions?
Want to know more? Check out our catalog for a complete overview of our offerings. With our catalog, you'll have access to all the technical details you need to make an informed decision about our Deaerator Vessels & Feed Water Storage Tanks.
Do you need a quick quotation?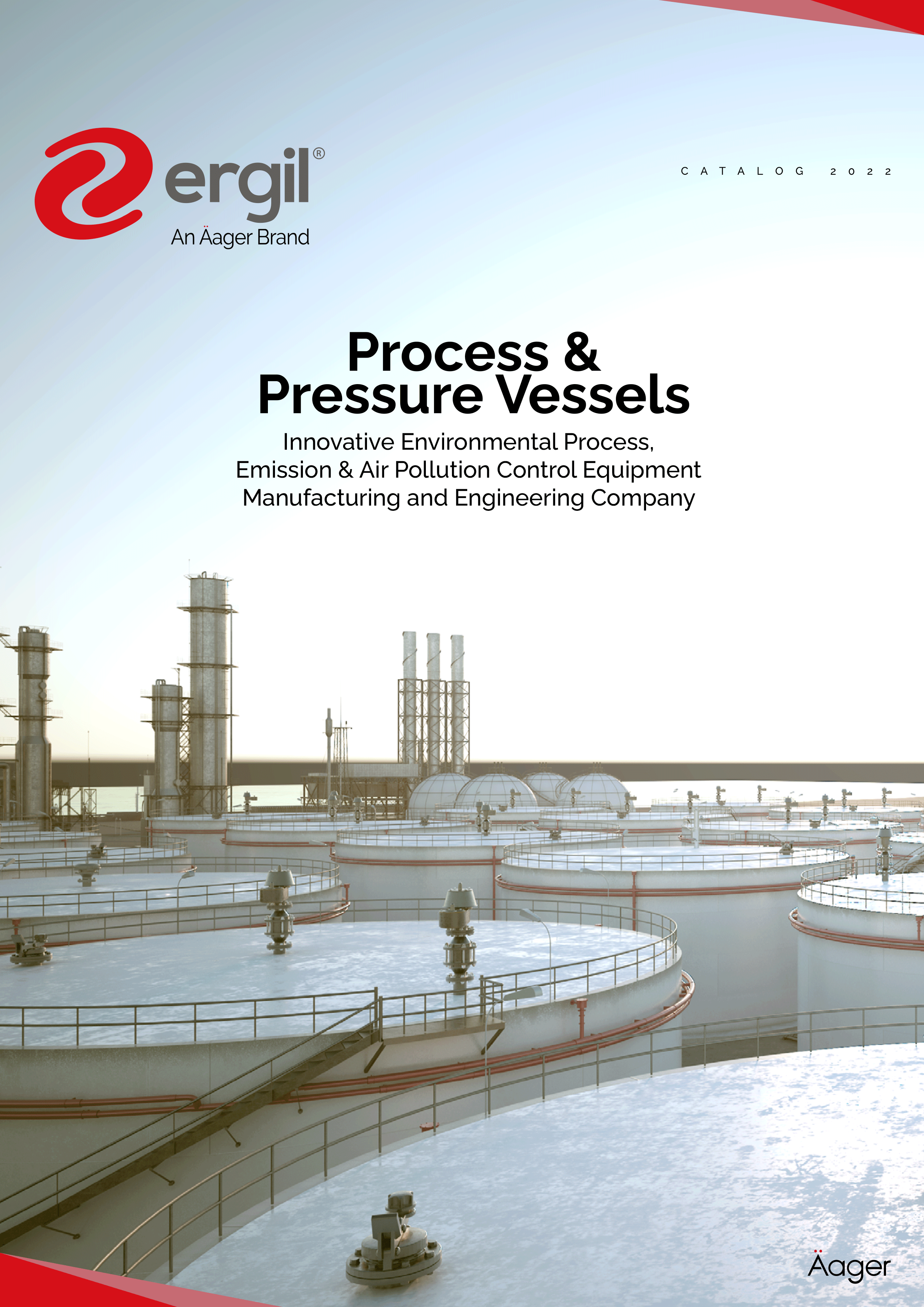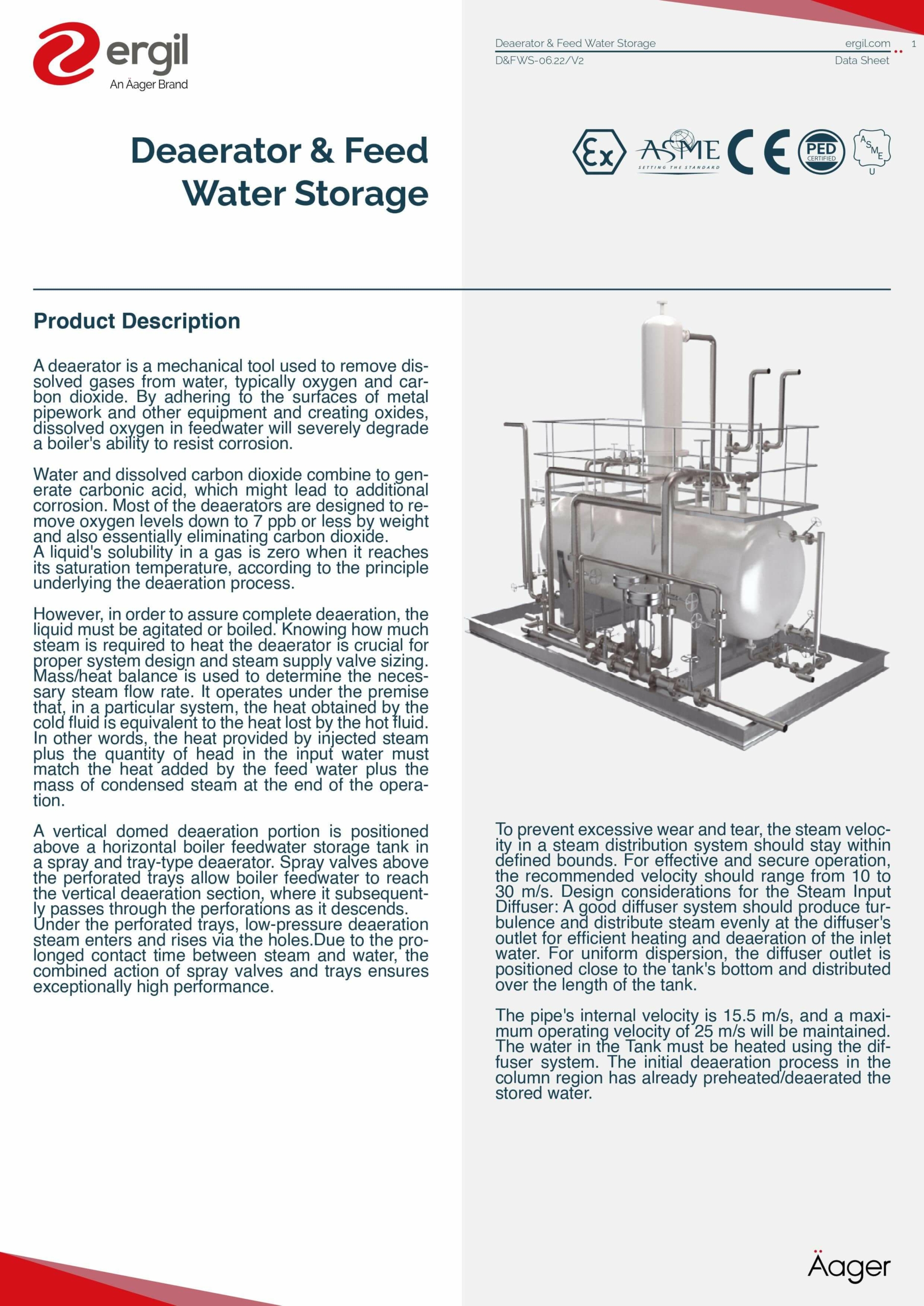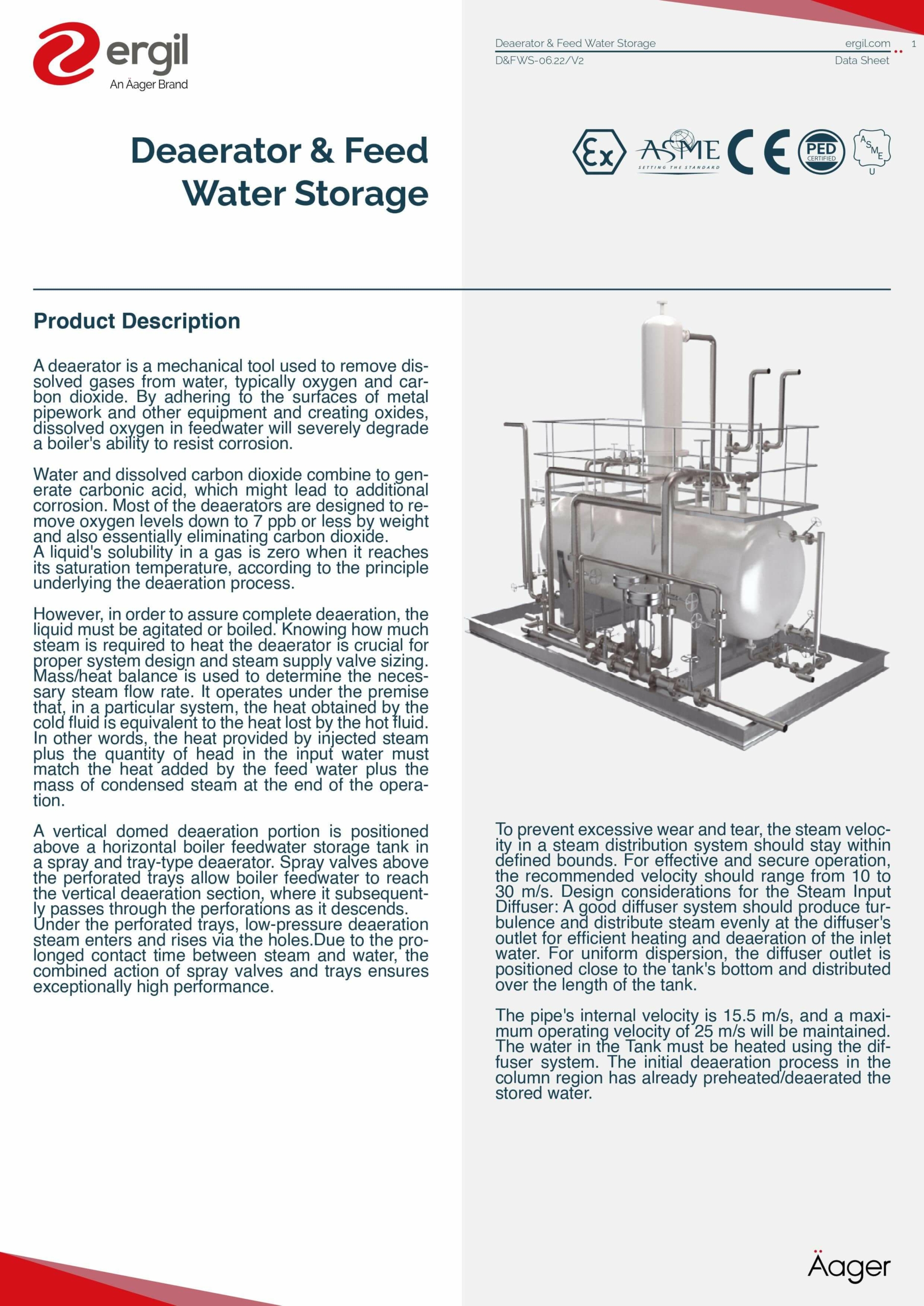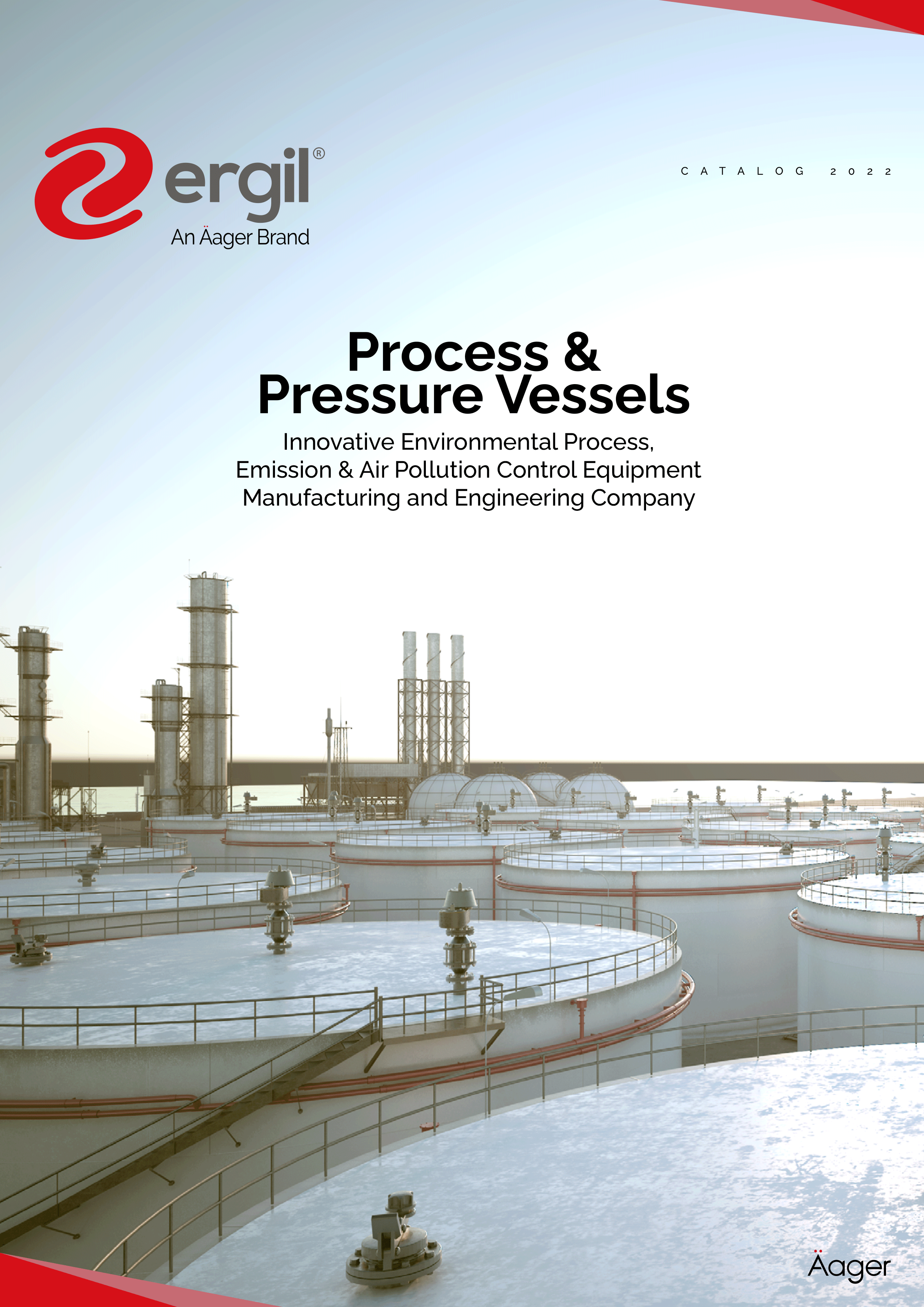 Request A Quote
Do you need a quick quotation? Fill out the below form and expect our reply soon